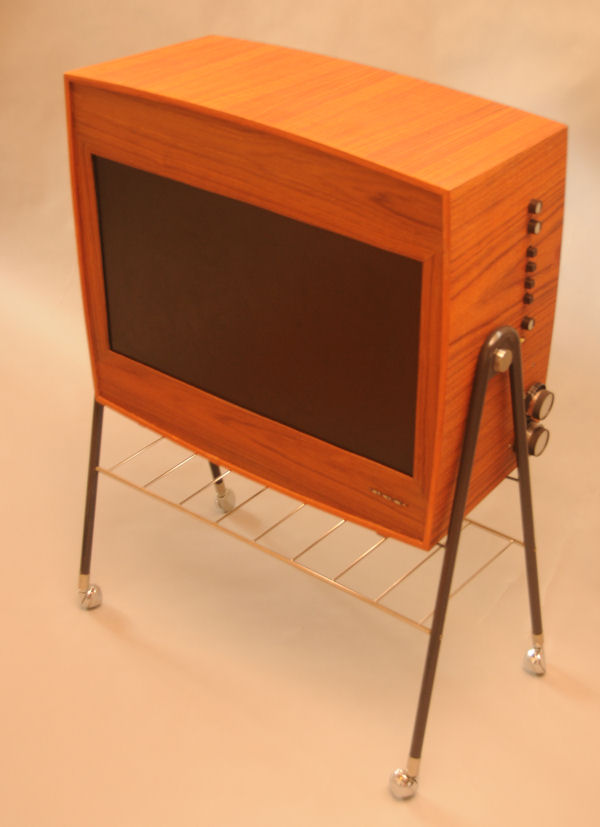 Remake of an old TV
This is another approach of combining the retro and the modern.
This is a 60s TV from DUX. The old TV parts have been removed and replaced with
a new flat TV. It's hard to find a TV with the old 4:3 format nowadays but I managed to find a 23 inch TV with 16:9 format that fitted inside the wooden case.
There is a lot more space inside so I installed a mediaplayer and a PS3 system also. All electronics can be switched off by the original ON/OFF switch.
One of the advantages of a bigger case is that there is room for bigger loudspeakers. So the original loudspeaker from 1965 is now connected to the flat screen TV.  Much better sound!
Just an example of what is possible with old style and new technic!